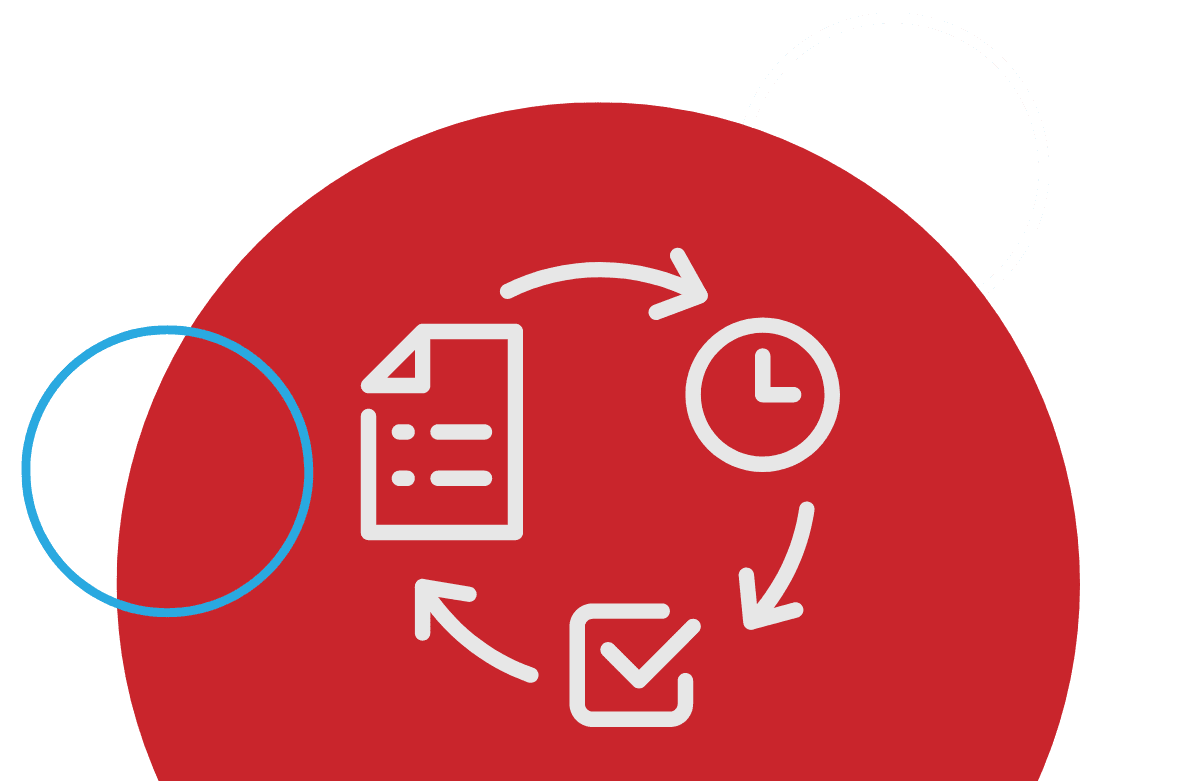 National Certificate: Generic Management
Course: National Certificate
Mode: Distance
Study Period: up to 24 months 
NQF Level: 5
SAQA ID: 59201
Course Code: GMNCT2
Price before bursary:
R35,000
Price after bursary:
R21,000
R875
per month
[over 24 months]
Registration fee:
R1,700
This accredited National Qualification teaches you to be an effective manager in any occupation. This is done by ensuring that the fundamentals of management are covered before moving on to the important roles of people management, operational management and skills development within companies.
Module 1: Generic Management Fundamentals
Module 2: Relationship/People Management
Module 3: Operational Management
Module 4: Managing Skills Development
Apply the principles of knowledge management
Devise and apply strategies to establish and maintain workplace relationships
Build teams to achieve goals and objectives
Select and coach first line managers
Monitor and evaluate team members against performance standards
Develop, implement and evaluate an operational plan
Manage a diverse work force to add value
Study period: up to 24 months   
Study PLUS Course Material
All learning materials are available on an interactive online platform. A fusion of traditional textbook and an online course. Various multimedia options are contained on the portal, include videos, interactive digital activities, and quizzes. The online platform will have all the required study materials and information, to study towards your exam.
Assessment and Award
This qualification will be assessed by means of 4 Summative Assessments and one written Centralised Final Integrated Summative Assessment. Students must have achieved a competent grade in all 4 Modules before they may attempt the written Centralised Final Integrated Summative Assessment. Exam venues are available in all major South African cities (please contact us for specific venues and dates). Fees for the Centralised Final Integrated Summative Assessment are not covered within the course fee. The current SABPP fee is R1,350 and is subject to change. A minimum mark of 65% is required before the National Certificate can be awarded.
Matric or NQF L4 qualification in relevant role. Learners must have 2 years managerial experience as well as a good level of English literacy and numeracy.
This course is accredited by SABPP, South African Board for People Practices. The SABPP is a SAQA recognized professional body and regulates statutory quality and standards for People Professions. Academy of York is accredited by FASSET SETA, SAIOSH, SABPP, PMSA, COMENSA and the Institute of Certified Bookkeepers (ICB) and is registered with the QCTO as a Private College.
What our past students said
"I would like to thank the fanatical support team for their assistance. l was about to quit than I called them, and they encouraged me not to. Thank you, A.O.Y. team for the support and helping people further their education."
Nozipho Khoza
"Thank you Academy of York for the quality education, I received all the support I needed. The fanatical student support team werebavailable most of the time and willing to help."
Siphamandla Ntetha