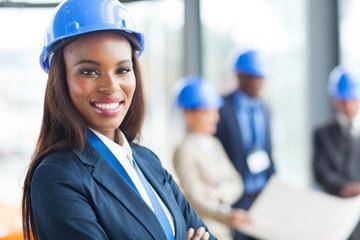 Course: Combo Course
Mode: Distance
Study Period: up to 18 months 
NQF Level: 5
Price before bursary:
R30,133
Price after bursary:
R18,080
R1,060
per month
[over 17 months]
Registration fee:
R1,650
SAIOSH Health and Safety Practitioner: This NQF L5 aligned course is suited for those already working in the OHS environment wanting to get a Professional Designation, or those who want to get into this exciting world. Competent students will be able to successfully do the following:
Implement and monitor an OHS programme without requiring expert Health and Safety strategy, forecasting, budgeting or complex occupational health and safety plans.
Produce OHS reports, basic accident trending reports and provide guidance on prevention of accidents and incidents.
Demonstrate the inter-relationship between occupational safety, hygiene, health, fire, occupational medicine and general organizational management practice.
Improve health and safety in the workplace by applying OHS theory and legislation in various contexts.
Be able to do general health and safety audits.
Implement general health and safety systems and programs, identify hazards and suggest control measures within, or to mitigate those hazards.
Be able to do basic quantitative and qualitative risk assessments of identified hazards.
On successful completion of this course, and with proof of 2 years working experience in this field, students can apply for the Professional Designation of TechSaiosh (Technical Member) with Saiosh, the SAQA accredited Professional Body for Occupational Health & Safety. 
Facilities Management: Optimal facilities management is the key to unlocking an organisation's full potential, and it involves all aspects of the functionality of any workplace. This NQF L4 aligned course is recognised by SAFMA (South African Facilities Management Association), the SAQA registered Professional Body.
This course is made up of the following modules:
Basic concepts of Facility Management
Facilities Management Theory
Characteristics of Facility Management
Management functions within Facility Management
Study period: up to 18 months   
Assessment and Award
This course will be assessed by means of a Summative Assessment assignment and there are no exams. A mark of 65% is required to pass these PMSA & SAFMA endorsed courses.
There are no entry requirements
Academy of York is accredited by FASSET SETA, SAIOSH, SABPP, PMSA, COMENSA and the Institute of Certified Bookkeepers (ICB) and is registered with the QCTO as a Private College.
These courses have been verified by SAIOSH and SAFMA. Both are SAQA recognized professional bodies.
What our past students said
"The study material was user friendly. The staff and coaches at Academy of York has been nothing but helpful, the service is spectacular."
Manuela Ferguson
"It was very wonderful and fruitful journey with aoy. The coordinator and student support they were always available to help."
Sylvia Rasethe