Health & Safety Rep and
Safety & Security
Management
Combo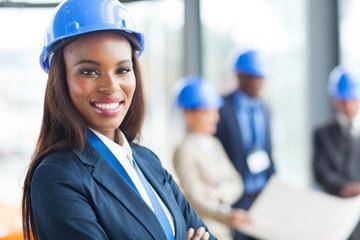 Course: Combo Course
Mode: Distance
Study Period: up to 18 months 
Price before bursary:
R26,183
Price after bursary:
R15,710
R1050
per month
[over 15 months]
Registration fee:
R1,350 
Health and Safety Representative: This programme is for people who are or want to be appointed as Health and Safety Representatives within the workplace. Successful completion of this course will enable the learners to do the following:
• Demonstrate understanding and apply current health and safety legislation
• Conduct risk assessments within the working environment
• Prepare and conduct safety audits / inspections
• Ensure that staff adhere to the health and safety procedures of the workplace
• Demonstrate understanding and apply the functions of health and safety representatives
During this course, the student will cover the following Unit Standards:
• Monitor, report and advise on the application of safety and health principles regarding the movement of people and materials in and around a working place
• Conduct a continuous risk assessment in a workplace
• Conduct, report and follow up on a pre-use, safety and/or audit inspection
• Demonstrate knowledge and understanding of relevant current occupational health and safety legislation
• Participate in the implementation and evaluation of a safety and health management program in the workplace
• Describe the functions of the workplace health and safety representative
Safety Management: Health and Safety Management in the workplace has seen incredible advances in the last 30 years. Without question, considerable safety challenges remain. This unique course will help you take stock of where you are at currently, and also help plan for a safer future. The Safety Management of this course will teach you, among other aspects:
• Current Occupational Health and Safety Legislation in South Africa
• Who is responsible for workplace safety programs
• Critical connections and work site analysis
• Basic definitions of workplace safety programs and their purpose
• Challenges for those practicing safety management
• Safety and Special Hazards
Security Management is a must-have for South African business owners. No business owner can go without the proper skilled security personnel on their staff. The Security Management training was developed to include topics like: The different duties of a Security Guard
• Confidentiality and safekeeping of information
• Dealing with difficult or angry people
• Maintaining a professional appearance in public
• The use of public relations principals
• Communicating without discrimination
• Develop observation skills of a security guard
• Entry Requirements
• There are no entry requirements
Assessment and Award
This course will be assessed by means of a Summative Assessment assignment and there are no exams. A mark of 65% is required to pass these Academy of York courses.
Study period: up to 18 months   
Academy of York is accredited by FASSET SETA, SAIOSH, SABPP, PMSA, SAFMA, COMENSA and the Institute of Certified Bookkeepers (ICB) and is registered with the QCTO as a Private College
What our past students said
"Thanks to AOY I will be able to create the best possible future for my family!" Matsobane Baloyi
"It was a great privilege studying with AOY." Kago Makwela