Human Resources Management
Course: Short Course
Mode: Online
Study Period: up to 6 months 
Course Code: HR04HROL
Price before bursary:
R9,900
Price after bursary:
R5,950
R425
per month
[over 13.8 months]
Registration fee:
R800
Human Resource Management is the understanding and effective management of human interaction in the workplace and forms one of the most sought-after fields of study in South Africa today.
This practical course focuses on supplying the successful student with the skills and theory necessary to actively participate the HR plan of his organization and positively affect employee productivity. This qualification will enable students to undertake the Human Resource functions of HR planning, recruitment, needs analysis and skills development and apply these to the South African landscape.
This course is directed at employees, small business owners and individuals who would like to gain an understanding of the theory and practice of Human Resources Management.
Section 1: Planning and preparing for Recruitment
Section 2: Recruitment and selection
Section 3: Staff selection
Section 4: Interviewing candidates
Section 5: Inductions released
Section 6: Probationary
Section 7: Organizational needs analysis
Section 8: Productivity improvement strategies
Study period: up to 6 months   
Academy of York students will receive continuous information and support, over and above the prescribed course material, to assist students achieve in their studies. Students will have 6 months to complete this SABPP accredited and NQF aligned short course
Assessment and Award
This qualification will be assessed by means of a Summative Assessment assignment, and there are no exams. A mark of 65% is required to pass this SABPP accredited and NQF aligned short course.
There are no entry requirements for this course.
Academy of York is accredited by FASSET SETA, SAIOSH, SABPP, PMSA, COMENSA This course is accredited by SABPP, South African Board for People Practices. The SABPP is a SAQA recognized professional body and regulates statutory quality and standards for People Professions.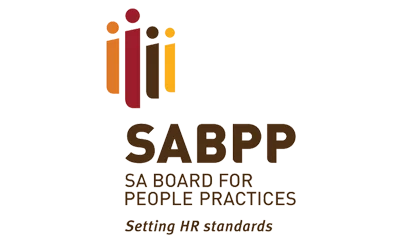 What our past students said
"It was the first college course I've ever enjoyed in my life. You do it in your own pace and space, no rush and the college checks up on you now and then. The coordinator is always there to help where you don't understand."
 Tshia Mahlangu 
"I decided to enrol myself on the HR Management course, I found it challenging to study during the pandemic but honestly this college and their fanatical student support staff are phenomenal. "
Lungile Blose