National Diploma: Human Resources 
Course: National Diploma
Mode: Online
Study Period: up to 48 months 
NQF Level: 5
SAQA ID: 61592
Course Code: HRNDP3OL
Price before bursary: 
R65,340
Price after bursary:
R39,200
R1,090
per month
[over 35.9 months]
Registration fee:
R1,950 
Students registered for this National Diploma will be able to co-ordinate and contribute to relevant Human Resources management practices in an organisation. As part of the learning, students will be exposed to the following aspects of Human Resources management practices in an organisation:
The promotion of human resources management practices
Legislative requirements related to human resources management practices
The supervision and management of individual and team performances
The recruitment, induction and development of employees
Information systems and best practices related to human resources management practices
Monitoring and evaluation of Health and Safety
After successful completion of this National Diploma, learners may apply for assessor and facilitator registration with the relevant SETA. This NQF aligned and SABPP accredited course consists of 9 modules including:
Module 1: Labour Relations
Module 2: HR Management
Module 3: Fundamental Comm 3
Module 4: HR Administration
Module 5: Team Management
Module 6: Business Management
Module 7: Legal Framework
Module 8: Workplace Education
Module 9: Skills Development
The following 3 MODULES of the FET Certificate: Human Resources Management and Practices Support must also be successfully completed:
 The Business Environment
 Introduction to Human Resources
 Employee Wellness
Study period: up to 48 months   
Assessment and Award
This qualification will be assessed by means of 12 Summative Assessments and one written Centralised Final Integrated Summative Assessment. Students must have achieved a competent grade in all 12 Modules before they may attempt the written Centralised Final Integrated Summative Assessment. Exam venues are available in all major South African cities (please contact us for specific venues and dates.) Fees for the Centralised Final Integrated Summative Assessment are not covered within the course fee. The current SABPP fee is R1,350 and is subject to change. A final mark of 65% is required before the National Certificate can be awarded.
Student taking this course will need to have access to a computer and internet connectivity to study this course online.
This course is accredited by SABPP, South African Board for People Practices. The SABPP is a SAQA recognized professional body and regulates statutory quality and standards for People Professions.
Academy of York is accredited by FASSET SETA, SAIOSH, SABPP, PMSA, COMENSA and the Institute of Certified Bookkeepers (ICB) and is registered with the QCTO as a Private College.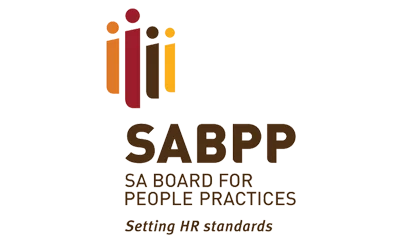 What our past students said
"Well! Studying in the comfort of my couch is interesting. It also helped me to realise that I have potential to conquer, thrive and fly higher than an eagle. Though, when I started I thought it was going to kill me but I had to believe in myself first and enjoy what I'm doing for my future – then I started to have energy and confidence. I realised that believing in yourself can get you places."
Modise Tsolo
"I enjoyed studying with A.O.Y, in that my level of education/understanding in the course I registered was improved immensely. I am in the process of approaching different companies to present my proposal on performance management because I know it is one of the challenging aspects in most companies and I am confident that they are going to love the angle at which A.O.Y has approached this subject."
Ntombikhona Ngozo