Introduction to Human Resource Management
Course: Short Course
Mode: Online
Study Period: up to 6 months 
Course Code: FHR05IHOL
Price before bursary:
R9,900
Price after bursary:
R5,950
R425
per month
[over 13.8 months]
Registration fee:
R800
This NQF aligned and SABPP accredited is perfect for those looking to get a basic understanding of Human Resources. Students who successfully complete this course will earn 40 NQF credits.
Section 1: Employment Relations
Section 2: Organisational policies and procedures
Section 3: Equity processes
Section 4: Recruitment and selection
Section 5: Selection of Staff
Section 6: Inductions
Section 7: Education, Training and Development
Section 8: Training on the Job
Section 9: Training Needs Analysis
Section 10: Outcomes-based Education and Training
Section 11: Setting performance goals and measures
Section 12: Monitoring and evaluating performance
Study period: up to 6 months   
Academy of York students will receive continuous information and support, over and above the prescribed course material, to assist students achieve in their studies. Students will have 6 months to complete this SABPP accredited and NQF aligned short course.
Assessment and Award
This qualification will be assessed by means of a Summative Assessment assignment, and there are no exams. A mark of 65% is required to pass this SABPP accredited and NQF aligned short course.
Student taking this course will need to have access to a computer and internet connectivity to study this course online.
This course is accredited by SABPP, South African Board for People Practices. The SABPP is a SAQA recognized professional body and regulates statutory quality and standards for People Professions.
Academy of York is accredited by FASSET SETA, SAIOSH, SABPP, PMSA, COMENSA and the Institute of Certified Bookkeepers (ICB) and is registered with the QCTO as a Private College.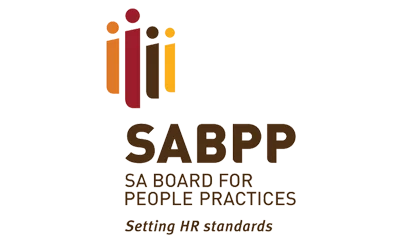 What our past students said
"It is not easy to study while you are working, but with the great assistance from A.O.Y Assessors & assistants, they make studying easy and enjoyable."
Sizwe Skade
"I did not have any experience in HR, but when I decided to take/study this course through your college it gave me more knowledge which shows that this course is very nice and great to do. Now I know more about HR and wish I will meet my career soon."
Martha Aina Iyambo