Labour Relations Mangement
Course: Short Course
Mode: Online
Study Period: up to 6 months 
Course Code: HR05LROL
Price before bursary: 
R9,900
Price after bursary:
R5,950
R425
per month
[over 13.8 months]
Registration fee:
R800 
Sound Labour Relations is vitally important to many industries in South Africa, making an understanding of labour procedures fundamental to business today.
Labour Relations is defined as ''The collective relations between the management of an organization and its employees or employees' representatives. Learning how to understand and manage this dynamic relationship underpins many HR related functions.
This practical course will give you the working knowledge necessary to understand modern labour relations, how to manage strikes and lock outs, conduct a disciplinary hearing and understand grievance procedures.
Upon successful completion, students will gain an understanding of the different areas of labour disputes that are considered important to the effective practice of Labour Relations today. Through practical exercises, case studies and lectures, students are taught how to manage and understand the implications and outcomes of the Labour Relations framework.
Section 1: Employee grievances
Section 2: Grievance procedures in practice
Section 3: Conduct a disciplinary hearing
Section 4: Practical application of disciplinary procedures
Section 5: Representing employees at disciplinary hearings
Section 6: Chairing a disciplinary hearing
Section 7: Laws of evidence and witnesses
Section 8: Labour productivity effectiveness
Section 9: Labour productivity measured
Academy of York students will receive continuous information and support, over and above the prescribed course material, to assist students achieve in their studies. Students will have 6 months to complete this SABPP accredited and NQF aligned short course
Assessment and Award
This qualification will be assessed by means of a Summative Assessment assignment, and there are no exams. A mark of 65% is required to pass this SABPP accredited and NQF aligned short course.
There are no entry requirements for the course. 
This course is accredited by SABPP, South African Board for People Practices. The SABPP is a SAQA recognized professional body and regulates statutory quality and standards for People Professions.
Academy of York is accredited by FASSET SETA, SAIOSH, SABPP, PMSA, COMENSA and the Institute of Certified Bookkeepers (ICB) and is registered with the QCTO as a Private College.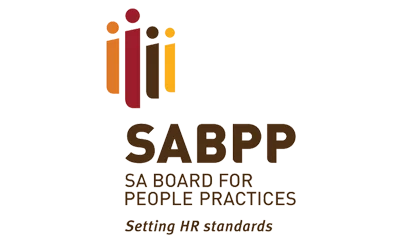 What our past students said
"I have always found working and studying to be challenging so when I wanted to resume my studies last year, A.O.Y was exactly what I needed. The online support and assignment forums are amazing. I felt like help was always available right at my fingertips. Everyone at A.O.Y has been truly phenomenal from the fanatical student suport team to the Course Co-Ordinator. Best of all, the courses offered by A.O.Y are so affordable. So, this year, I am excited about studying again and ofcourse A.O.Y is my ONLY choice for creating the future I want!"
Anthea Bantom
"I find studying with A.O.Y very unique, from the administration to the fanatical support team, they all make you feel home. Even their study materials have all you need for your course, their diploma added value to my career as a buyer."
Thokozani Maphosa