Legal Framework Within S.A Human Resources
Course: Short Course
Mode: Online
Study Period: up to 6 months 
Course Code: HR03LFOL
Price before bursary:
R9,900
Price after bursary:
R5,950
R425
per month
[over 13.8 months]
Registration fee:
R800
This NQF aligned and SABPP accredited is for those looking to get a better understanding of the Legal Framework within SA Human Resources. Students who successfully complete this course will earn 32 NQF credits.
Section 1: Contracts of Employment
Section 2: Basic Conditions of Employment
Section 3: Labour Relations Act and the CCMA
Section 4: Collective Bargaining
Section 5: Substantive Conditions of Employment
Section 6: Compliance with Employment Conditions
Section 7: Organisation Transformation
Section 8: Transformation and Change Management
Study period: up to 6 months   
Academy of York students will receive continuous information and support, over and above the prescribed course material, to assist students achieve in their studies. Students will have 6 months to complete this SABPP accredited and NQF aligned short course.
Assessment and Award
This qualification will be assessed by means of a Summative Assessment assignment, and there are no exams. A mark of 65% is required to pass this SABPP accredited and NQF aligned short course.
Student taking this course will need to have access to a computer and internet connectivity to study this course online.
This course is accredited by ICB, a SAQA recognized professional body.
Academy of York is accredited by FASSET SETA, SAIOSH, SABPP, PMSA, CompTIA, COMENSA and the Institute of Certified Bookkeepers (ICB) and is registered with the QCTO as a Private College.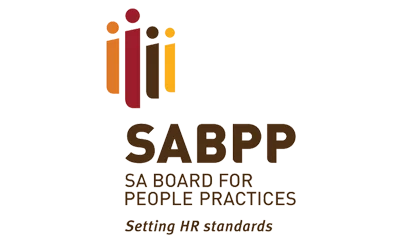 What our past students said
"Thank you so much for your support and co-operation. I am looking forward to studying something else with this college. I have never received such a great welcoming ever, thank you so much Academy of York. Phewww!!! I can't believe I am done. "
Moosa
Studying with A.O.Y  has expanded my global view and value. I can confidently recruit, draft employment contracts, coaching and do performance appraisals of employees with ease."
Sonti Mashimpye